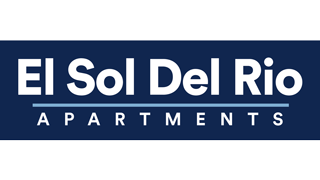 Resident Reviews
|Recommended: YesGreat place with a few needed fixes — It's great value. The cars are very audible outside. Plumbing needs work as well as insulation, but quiet neighbors, and staff is always very helpful and very timely.
|Recommended: YesLeasing agents are nice and friendly — nice place to live
|Recommended: YesHere I live — I love this apartment complex. The management is really good. There staff is welcoming as well. Maintenance is quick too. The good thing is that i can not speak Spanish or English . I speak french and manager Ms Dee translate each and every details of lease contract and explained me with French as well. I really appreciated her effort.
|Recommended: Yes
EL SOL DEL RIO APARTMENTS — HERE WHERE I LIVE... IT'S BEAUTIFUL PROPERTY. STAFF AND MANAGEMENT ARE REALLY HELPFUL. MAINTENANCE IS QUICK AS WELL. I'M ALWAYS GOING TO RECOMMEND TO MY FRIENDS AND RELATIVES.
Thank you so much for you're wonderful review !
|Recommended: YesThank for Replacing the Carpet in my Living Room — I would like to thank Ms. Dee and Ms. Jackie for replacing the carpet in my living room.
|Recommended: YesAmazing property — Great Place to start a new life
|Recommended: YesIt's cool — It's cool for the most part. I guess every apartment has its issues, it's just all in how the staff handles it.
|Recommended: YesIt's quiet at times but over all no problems here yet — It's good place to live for your first time just wish it was more visitor parking
|Recommended: YesBeautiful home very comfortable for my family — Best place and peace of mind
|Recommended: YesAwesome apartments — Very nice apartment complex. It's quiet, clean, great management.
|Recommended: YesIt's still a step up for me — They make rules but don't enforce them. Clothes hanging on balcony, cars parked in handicapped, cars going out the in gate and following the car ahead, loud music coming through gate...etc. The staff has a couple you want to single out and deal with, because the others will straight up LIE . The maintenance staff are good guys the supervisor-not so much.
|Recommended: Yes9 10 community — Right now I'm not sure if I would recommend this. And I will be totally honest here. Apartment living is supposed to be comfortable and quiet. People that want to throw parties should own houses. In the month and a half that I have lived here, I have had to file a noise complaint for the person above me, and now I am having to place another for the person below me. The bass sounds are constant. The other things on this list surely do make for a nice community, but if I have to tell someone that may move in that they can frankly expect to be kept awake by one neighbor or another, that alone will overshadow anything else. If there is one thing I do appreciate it is how seriously the leasing department seems to take these complaints. The recommend yes or no needs a maybe option. I am hoping that as my YEAR LONG LEASE starts to go on, these noise problems get better. If this is going to be indicative of how my entire year is going to be here, I already do not plan on renewing.
|Recommended: YesSteal for the Price — Usually, people say you get what you pay for. Here the prices are cheap and the customer service is AMAZING The office staff is polite helpful. Everything is electronic which of course makes life easier. I only planned on staying 6months but decided to renew my lease. The only negatives I will address is the horrible guest parking. A guest of mine had to park across the street and his car was vandalized. Another thing is the water. Its either really hot or freezing cold or low water pressure. Overall this is a great place to stay.
|Recommended: Yes
Best apartments — The staff and community is amazing
thank you so much! we appreciate the good feedback. Have a blessed day.